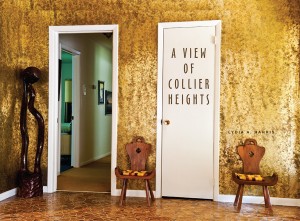 To order click here.
Collier Heights, an artist book, documents a neighborhood northwest of Atlanta, GA. As the photographs explore elaborate mid-century modern architecture, the intimacy of the author's experience in working in the neighborhood unfolds as intricate interiors are revealed. Being faced with opposition as an outsider, connections to the residents were difficult to gain and once received, worth the effort. Taken between 2010 and 2014, the photographs pay tribute to a community that was productive in the economy of Atlanta and instrumental in the Civil Rights movement.
For more information and sample spreads, click here.